Miya disinfects streets and public spaces in the north of Portugal
24 Apr 2020
< All News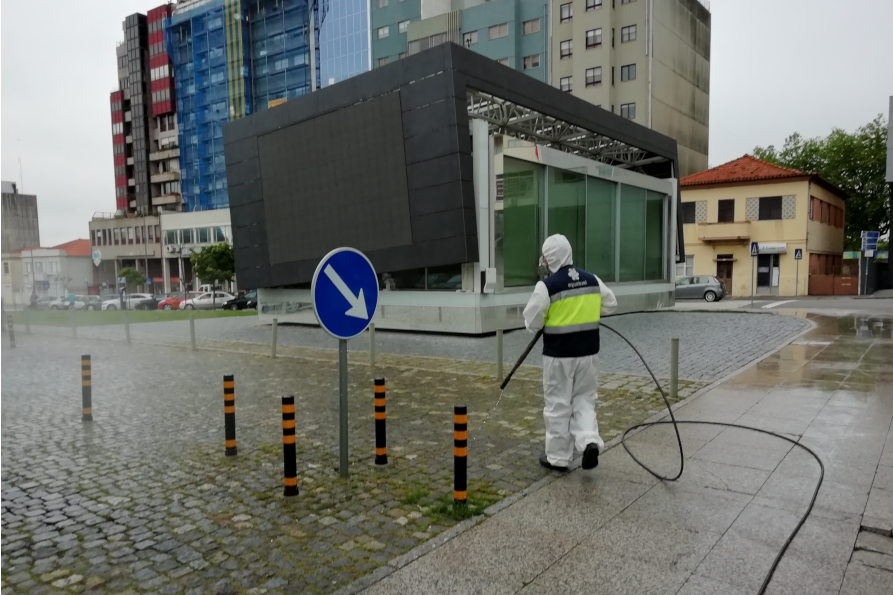 Miya, through its subsiduary INDAQUA, has placed at the disposal of the municipalities where it operates, concentrated in the north of Potugal, the necessary means for a wide-ranging action to disinfect streets and public spaces, carried out with the company's technical and human manpower. The operation has already started in Santa Maria da Feira, one of the municipalities most affected by the pandemic.
INDAQUA, the largest Portuguese private operator in the sector of municipal water concessions, has adapted its services to launch a disinfection action for streets and public spaces in all the municipalities where it operates. With this initiative, INDAQUA aims to support local business and public institutions in combating the community propagation of COVID-19, promoting the safety and well-being of the population.
Santa Maria da Feira, one of the municipalities most affected by the pandemic, is the first to welcome the initiative. Over the next few weeks, an INDAQUA operational team will tour the main arteries of the city and public administrative spaces with a vehicle adapted to these types of interventions, ensuring the disinfection of streets and municipal equipment, including the Family Health Center from Rio Meão, currently the COVID-19 Dedicated Area.
In addition to Santa Maria da Feira, INDAQUA is also expected to intervene in the disinfection of urban space and washing streets in Matosinhos, Vila do Conde, São João da Madeira and Santo Tirso during the month of April.
According to Luís Lourenço, Head of Communications of INDAQUA group, "the action is being welcomed both by the municipalities and the responsible local entities, such as the Health and Civil Protection Authorities, not only for its relevance in the current context, but also for the flexibility that enhances in terms of implementation."
In this way, we have adapted physical resources and have prepared human manpower to respond in an adjusted way to the needs of each municipality. We undesrtand that all efforts will be small in comparasion to the impact of the pandemic on the lives of the people. We have decided to place ourselves in this manner also at the service of those we serve daily in other ways."
In this current time of COVID-19, INDAQUA has adjusted its usual activity to the recommendations of the authorities, without compromising the essential public service to the more than 600,000 people it serves. In addition to water supply, sanitation networks, waste water treatment and quality control have also been fully guaranteed. The population can continue to count on the exemption from cuts and the flexibility of the payment terms that INDAQUA is applying from the first moment and which were subsequently issued by the State of Emergency.