MIYA Donates Firefighting Equipment to the Civil Protection Agency in Portugal
27 Jul 2021
< All News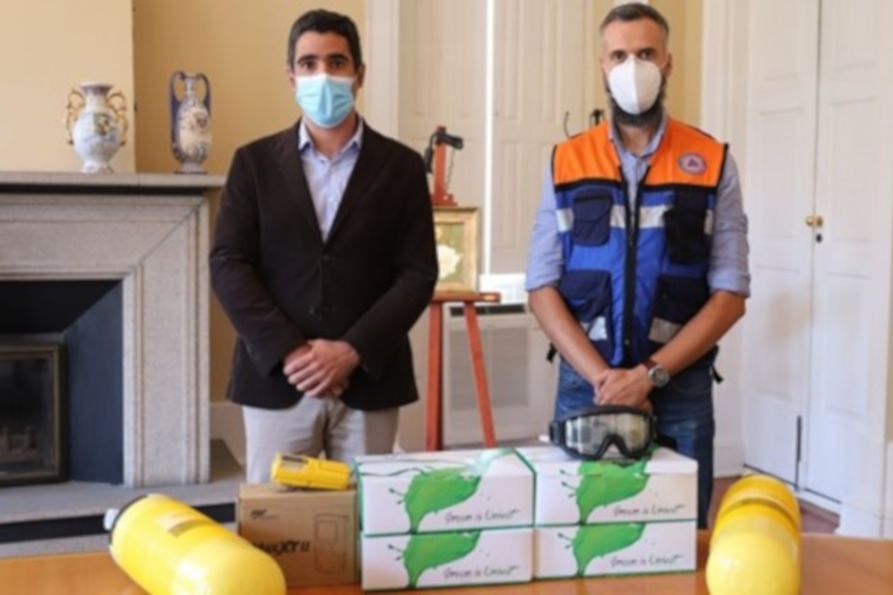 Miya, through its subsidiary INDAQUA, has donated 40 firefighting lots of equipment to support the Municipal Civil Protection Agency of Oliveria de Azeméis, which will hand them over to the municipalities´ two volunteer fire departments. The action is part of the Social Responsibility Policy of the company.
Ensuring the correct preparation of human and technical means for fighting forest or urban fires is a fundamental part of the actions of fire departments. Aware of this fact, INDAQUA Oliveira de Azeméis sought to increase the response capacity of the two volunteer fire departments in the same municipality, providing them with new individual protection and communication equipment.


The company, responsible for water supply and wastewater management and treatment across the region, donated 40 lots of equipment, including goggles, forest masks, compressed-air cylinders and radio communication devices, identified by the public entities of Oliveira de Azeméis and Fajões as the most urgent needs. The donation was made through the Municipal Civil Protection Agency.


"We are approaching the time of the year when the effort and resilience of these professionals are especially put to the test. INDAQUA Oliveira de Azeméis seeks to recognise, from now on and through this contribution, both volunteer fire departments of the municipality as fundamental elements to ensure the safety of all citizens", says Tiago Fragata, General Director of INDAQUA Oliveira de Azeméis.


"For our public entities, ensuring the regular renewal of this individual protection equipment is sometimes a difficulty in addition to the already tough mission of fighting fires. Therefore, we wholeheartedly welcome this initiative of INDAQUA Oliveira de Azeméis", says Alberto Godinho, Responsible for Civil Protection.


In the various municipalities where it provides water supply and/or wastewater management and treatment (Oliveira de Azeméis, Fafe, Matosinhos, Santa Maria da Feira, Santo Tirso, Trofa and Vila do Conde), INDAQUA supports and recognises the labour of several local institutions with which it shares the mission to promote the well-being of local communities. In Oliveira de Azeméis, more than a dozen computer devices have already been donated this year to Pinto de Carvalho Family Support Centre, an institution of social solidarity in the region.