Miya sponsors the 28th Annual Conference and Exhibition of the Caribbean Water and Wastewater Association
07 Oct 2019
< All News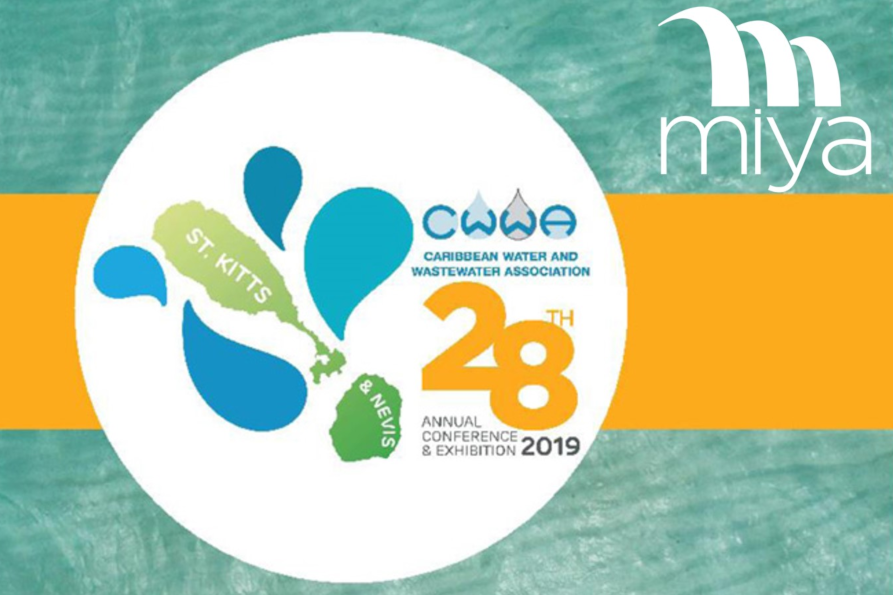 Miya sponsors for a third year in a row the conference organize by the Caribbean Water and Wastewater Association, that will be held in the Federation of St. Kitts and Nevis from 14th to 18th October 2019.
It´s the largest gathering of its kind of various constituencies such as the private sector, through exhibitors, development partners, Ministers of Government, government agencies, water utilities and waste management authorities, experts, professionals, practitioners, academia and the media. This year claim will be the: "Securing the Caribbean's Future: Financing the Water and Waste Sectors."


The Exhibition attracts close to 60 regional and international exhibitors who have an opportunity to demonstrate their products and services and can be relied on to showcase cutting edge technology to a wide audience. The Technical Programme invites scholarly research from academia and professionals in the field. We are also proud to be the host of the 15th High Level Forum of Caribbean Ministers Responsible for Water and the 3rd High Level Forum of Ministers Responsible for Waste Management. These are two unique forum which allow our highest- level government officials to be in a place where the issues of water and waste management are so well showcased. It is an excellent opportunity for the water and waste community to interact.


Miya will participate in two seminars through Noam Komy, Chief Growth Officer of the company:
NRW and how to combat it:

Noam Komy - Bahamas PBC case study. October 16th 11:00 – 13:00



Water and Wastewater problems – Alternatives and Innovative approaches to funding:

Noam Komy – Miya – Concessions and the benefits to the water company. October 17th 11:00 – 13:00.
Miya is present in the Caribbean area since 2012, when the company was awarded a 10 year contract by the Bahamas Water and Sewerage Company to reduce water losses in New Providence. Furthermore in 2015, the company together with the National Water Company (NWC) of Jamaica signed a contract in order to maximize the efficiency of NWC's Kingston and Saint Andrews' water systems.