MIYA sponsors the 30th Annual Conference and Exhibition of the Caribbean Water and Wastewater Association
30 Sep 2021
< All News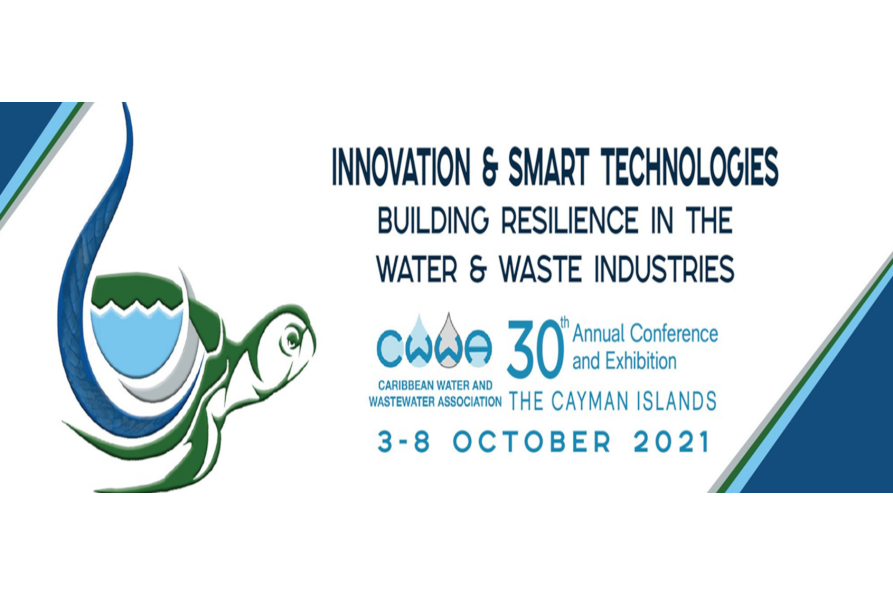 The event, to be held from 3 to 5 October, will bring together water, wastewater and solid waste professionals in the public and private sectors of the region.
For the fourth year in a row, MIYA sponsors the conference organised by the Caribbean Water and Wastewater Association (CWWA), that will be held in the Cayman Islands from 3 to 5 October. The CWWA is a regional non-governmental organisation established by an Act of Parliament in Trinidad & Tobago in 1991. This year due to the Covid pandemic the Conference will be held online.
The Caribbean Water and Wastewater Association (CWWA) Conference is an annual meeting. This edition will focus on innovation and smart technologies to build resilience in the water and waste water industries.
It´s the largest gathering of its kind of various sectors such as the private, through exhibitors, development partners, Government Ministers, government agencies, water utilities and waste management authorities, experts, professionals, practitioners, academia and the media.
MIYA will participate in a seminar next October 5 on Non-Revenue Water:
•
MIYA Overview: Presence in the Caribbean
Speaker:
Noam Komy – MIYA Growth Chief Officer.
Date
: October 5 12:15 – 12:30. EST Time
•
MIYA - National Water Commission Of Jamaica NRW Reduction Project | Case Study
.
Speaker
: Alvaro Ramalho. MIYA Jamaica Country Manager
Date:
October 5 12:30 - 12:45 EST Time
•
MIYA - Water and Sewerage Corporation of The Bahamas Water Losses Reduction Programme | Case Study.
Speaker:
Mario Tavera. MIYA Bahamas Project Manager
Date:
October 5 12:45 - 13:00 EST Time
•
DEBATE
. Led by Stuart Hamilton. Chairman of the Water Loss Group of the CWWA.
Date:
October 5 13:00 – 13:15 EST Time
MIYA IN THE CARIBBEAN


MIYA has been present in the Caribbean area since 2012, when the company was awarded a 10-year contract by the Bahamas Water and Sewerage Company to reduce water losses in New Providence. In 2015, the company together with the National Water Company (NWC) of Jamaica signed a contract to maximize the efficiency of NWC's Kingston and Saint Andrews' water systems. Moreover, in 2020 the National Water Company of Jamaica awarded MIYA a new Co-management, Non-Revenue Water Reduction programme on the island, specifically in the Portmore area.
If you want to register or know more details regarding the conference please visit the CWWA website:
www.cwwa.net