NWC and MIYA Non-Revenue Water program records whopping energy savings in Portmore
09 Feb
< All News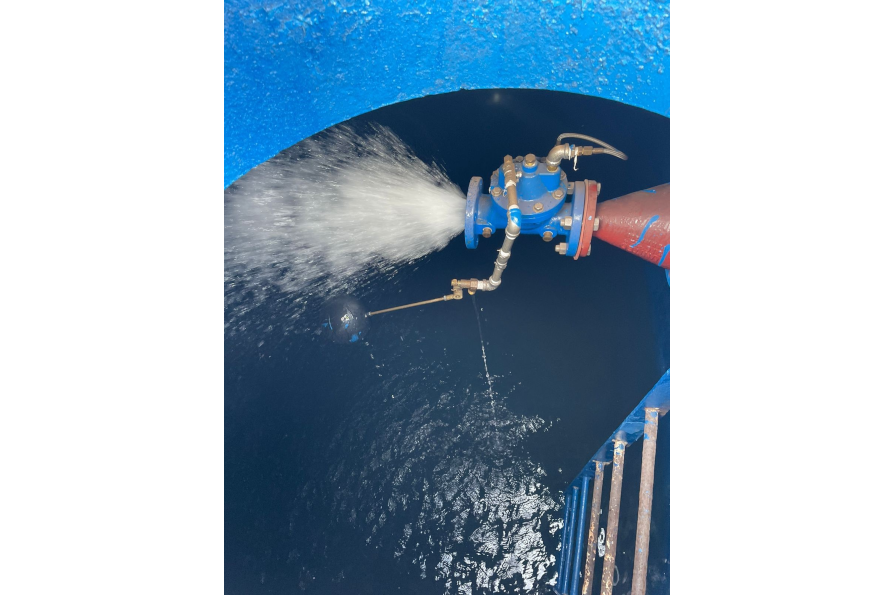 After a series of measures conducted from tank level control, automation and pump optimization, the National Water Commission (NWC) is obtaining significant water and energy savings through the Portmore Co-management, Non-Revenue Water (NRW) Reduction Program.
In the audit stage of the Portmore Co-management NRW Reduction Program, between November 2020 and February 2021, data loggers were installed in all 6 operable reservoirs to gather information and assess the facilities of the Portmore Network. Recent measures adopted in the field are continuing to guarantee and improve the efficiency of the project.
Water and Energy Savings | Water reservoirs
A technical design was subsequently implemented to eliminate the tank overflows by automatically shutting down intake valves or the relevant pump stations and wells when the tanks are full, which led to water savings of over 1,500 m³/day.
Consequently, after a series of activities conducted from tank level control automation and pump optimization, the power consumption of wells and pump stations in Portmore has been reduced from 146,300KWh to 97,700KWh, about 50,000KWh Monthly reduction, a cumulative saving of 200.000 USD, corresponding to the production in Portmore that serve 30% of the population.
Additional savings on Eastern Headworks wells
The Eastern Headworks wells, which currently supplies approximately 70% of the Portmore water network, was producing 30,000 m3/day at the project's inception. As a result of the infrastructure optimization, water production in Caymanas has reduced to 24,300 m3/day, equivalent to cumulative savings of US$260,000 since project inception.
Overall, the impact of Automation of the facilities, along with other NRW reduction activities in Portmore has saved NWC around 460,000 USD after only 20 months of the implementation period. The total impact of the automation activities is undeniably advantageous to NWC customers across the board and expected to continue during the project life (40 months).
Xfloat | Continuing the focus on efficiency
MIYA continues to focus on the maximizing the efficiency of all assets operated by water utilities, that is why the Company has expanded its activities to the renewables sector with a relevant investment in Xfloat, a global market leader in developing floating solar Photovoltaic (PV) systems.
Xfloat's unique technology can produce up to 30% more than a standard PV system due to its unique trackers supported by artificial intelligence (AI).
Xfloat technology can be installed on any water reservoir in Jamaica and produce clean energy without the need of occupying valuable land.
MIYA is excited about the prospects to install such advanced systems in Jamaica and later in other parts of the Caribbean.